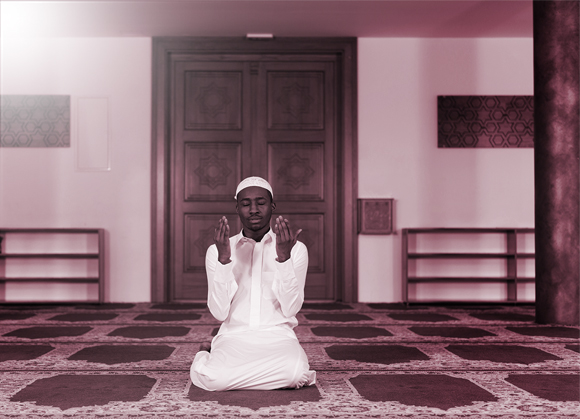 The countdown for Ramadan has begun. Some would say, "A long way to go still…", while others would say, "It is so close!". It's a matter of perspective: how do we look at a situation. In the case of Ramadan, perspectives don't count. The fact is that Ramadan is around the corner and we need to start our preparations. But, what should be the goal of our preparations?
Allah

 says,
"O you who have believed, decreed upon you is fasting as it was decreed upon those before you that you may become righteous." 1
The goal has been laid down: to have taqwa, to become righteous, to become the muttaqoon!
What is Taqwa?
Shaykh al-Islam Ibn Taymiyah states that taqwa includes doing everything that Allah has enjoined whether it is waajib (obligatory) or mustahabb (recommended), and avoiding all that He has forbidden, whether it is haraam (forbidden) or makrooh (disliked). 2
The scholars in Islam have said that:
 "Taqwa is an abundant treasure, a precious trait, an honorable substance, a great success and it assembles the best of both worlds. Those who have taqwa are the friends of Allah. Allah has promised them success at the time of death and deliverance from Hell on the Day of Judgement. They will abide forever in Paradise next to their Gracious Lord…….Every intelligent person envies such prestige and only a fool undermines such privileges. So beware! Do not become among the foolhardy lest you regret on the day when remorse and sorrow will have no effect." 3
Prepare To Achieve Your Target
This is the ultimate goal of our Ramadan preparations; to be among the righteous, for now and forever! 
Let's talk facts. Do we expect to become muttaqoon overnight? The Ramadan moon is sighted and BOOM!!! the taqwa seed blossoms into a radiant flower within us? NO, of course NOT! 
In order to have the privilege of being among the righteous, we have to start now. For the moment, we can think about preparing ourselves with this goal for Ramadan and then, let this goal become a part of our lives too insha'Allah. We have already delayed our responsibilities as a Muslim for a long time or just attended to them in the month of Ramadan and have ultimately become "Ramadan Muslims". This is the sad reality of the ummah today. So, how can we rectify our mistakes and achieve the goal of becoming muttaqoon?  Let's find out:
1. Fasting The First Half Of Sha'ban:
'A'ishah 
 said: "The Messenger

 used to fast until we thought he would never break his fast, and not fast until we thought he would never fast. I never saw the Messenger of Allah fasting for an entire month except in Ramadan, and I never saw him fast more than he did in Sha'ban." 4
I refer to this as starting my "internal countdown timer"! These fasts tend to send a 30-day advance notification to your mind and body. You will experience the spiritual foundation being laid within yourself. You will have also succeeded in following the advice of the Prophet

, and in turn obeying Allah

. Also, if your intention while observing these fasts was to please Allah

 sincerely, you have managed to multiply your rewards!
2. Begin The Countdown
Put all your social media to beneficial and productive use. Share Ramadan posts, tips, ahadith, articles, ayahs and so on. When the hype goes up, the excitement grows and the preparation increases ten folds! By this, you will get into the spiritual 'groove' quite early, thereby, increasing your acts of 'ibadah.
3. Stock" Your Mind
We know how to stock our pantry for Ramadan. How about doing the same with our mind? Confused? I am referring to seeking knowledge. Read, read and read more! Gather information on the sunnah practices to be observed during Ramadan, how to enhance rewards in this blessed month, how to purify yourselves, how to please Allah

 and so on. The topics are endless and so are the resources. You are not expected to become an 'aalim/'aalimah overnight. Start small: maybe one hadith/ayah per day with explanation, an inspirational article, stories about our Prophets or Sahabas, anything will do. Just make a start!
4. "Mirror Mirror On the Wall!"
Look past your skin, flesh and bones, deep into your soul. You know what kind of haraam activities you are involved in- big or small. Train yourself from now to get rid of them, one at a time. Punish yourself for repeating it and thank Allah

each time you refrain from it. Being a responsible Muslim, it's time to learn self-control.
5. The Pre-Ramadan Plan
Education plans, career plans, wedding plans, etc. – we are great at all of it. Then why not a pre-Ramadan plan? You know your life, your schedules and your commitments. Keeping these in mind, chalk out a daily/weekly task plan (you could do this mentally too) that should include at least one Islam oriented activity- nafl fasts, nafl salaah, dhikr, Qur'an recitation, reading an Islamic book/article, listening to a lecture, charity and so on. The point is to 'Islamisize' your time. Of course, this is not only a pre-Ramadan, post-Ramadan or during-Ramadan plan alone, but something you should make a regular habit of throughout the year.
6. Sincere Dua'
Do not under estimate the power of dua' and do not over estimate your capabilities. You may have had a sincere intention but maybe, you did not ask Allah

 to help you achieve it. If that's the case, you will eventually end up giving up on it. Remember that without the Will, Mercy and Help of Allah

, you cannot be successful. You must make an attempt to turn to Allah

. Ask Him to help you. Ask Him to make you steadfast in your pursuit, ask Him to help you attain His pleasure. We are the slaves of Allah

. Submit to Him with humbleness. Beg for His forgiveness, yearn for His Mercy, ask for His Guidance, for the ones who are truly guided are the ones guided by Allah!
Beg for His forgiveness, yearn for His Mercy, ask for His Guidance, for the ones who are truly guided are the ones guided by Allah!
5
7. Small Beginnings
Start small. Set achievable goals. Do not overburden yourself. Else, you will run out of steam in a week. Always set aside some "me" time too, but bear in mind to keep it halal.
There are many ways in which you can make small beginnings. You can include sunnah salaah to your daily prayers, fast at least 1 nafl fast per month, read one page Qur'an daily, include the daily adhkaar before eating, leaving the house, entering the washroom, etc. This hardly takes 10 minutes out of 24 hours. Are we not ready to set aside such a small amount of time for the One who has blessed us with this life? Selfish we are indeed!
Brothers and Sisters in Islam, do not be "Ramadan Muslims" who only remember their religion in the month of Ramadan. Allah

 is calling us to righteousness and success. How long will we live in this world? 40, 60 or maximum 80 years? What next? Have we polished ourselves with the taqwa that Allah

 has asked us to? Have we submitted ourselves in totality to our Creator?
Make this Ramadan the turning point in your life. Break free from the deceptions of this world and indulge into the sweetness of eeman. Trust me, you will never regret!
Please share your suggestions on how we can boost our taqwa in the comments section below. We would love to hear from you. 🙂 You can comment using Facebook and Google+ as well. Just see comments section 🙂
Until next time,
Assalamu 'Alaikum wa Rahmatullahi wa Barakatahu!
Comments
comments