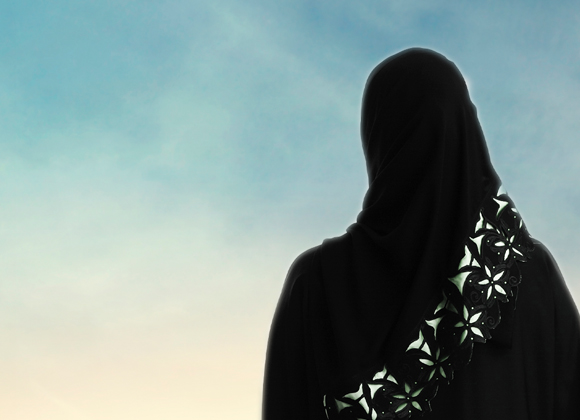 PART- 1
Year 1931
It was just another day for the people of Malleshwaram, (a small and bright city situated in the south western part of India) sunny and extremely humid, a climate which was usual for them. Being in a place that had tropical climate, the scorching heat was something they experienced regularly throughout the year.  If there was any other weather except summer, it would be monsoons, which most of them awaited eagerly throughout the year.
In this particularly usual day, there was an unusually beautiful baby born to a Muslim family living in the most modest part of the town, accepting the acceptance of their living and thanking Allah (

) for all the things which He (

) blessed them with, happily bringing up their children in the best possible way. Today, yet again, was the day where they welcomed another baby girl in their family.
Ayesha exclaimed, "Finally I've got a companion, my beloved baby sister is here". The younger brother sulked a bit hearing this, but his father cheered him up by saying, "Now, you have someone under you, whom you can finally play with and command to", and they starting laughing looking at Ibrahim's expression. Unlike today's generation, Ayesha's mom had delivered at home under the observance of other elder ladies in her family and neighbors. After the day of delivery, the next thing to be decided was the baby's name. Everyone started giving their own opinions till the mother, who was silent for a long time, came up with a name and told, "Ruqaiyah, that will be my child's name, Ruqaiyah.", which meant charming/gentle/delicate. As soon as the father heard the name, he gave a silent nod of acceptance and smiled with pleasure……
Year 1941
One fine evening, both the sisters were sitting on their front door steps at tea-time, talking to each other about general things, until Ayesha asked Ruqaiyah, "Tell me, what do you want to do in your life?", Ruqaiyah stopped sipping her tea and turned herself towards her sister completely. She looked at Ayesha with her audacious and expressive eyes and told her, " I want to leave an impact as much as I can, I don't guarantee the entire world but at least to the people I leave behind."
" I want to leave an impact as much as I can, I don't guarantee the entire world but at least to the people I leave behind."
Ayesha looked back at her silently with an unmitigated expression. Ruqaiyah wanted to get some response and continued looking at her elder sister for an answer or probably some encouraging words. Ayesha continued sipping her tea, finished it and while getting up told, "This world will not allow you Ruqaiyah, you are still young now, come off the fantasy world". Ruqaiyah heard her sister's words and stayed back thinking about it all the time.
It was an annual program next day at school, and the students had to prepare something for the event. Ruqaiyah had prepared her part too and waited till she got a chance. The teacher finally called her saying, "We would like Ruqaiyyah Syed to start the program with few verses of Quran."
Ruqaiyah moved intrepidly towards the stage and took hold of the microphone steadily and started with Surah Yaseen. As she was reciting, the teachers and the students were enthralled with her voice and recitation. The principal was so captivated that after she completed her recitation, she invited Ruqaiyah over to her house for lunch as a token of appreciation. Such kind of acknowledgment was never given to any student or child in Malleshwaram.
As time passed by, she moved ahead of everyone in her town in terms of studies, activities and character. Her parents were getting extremely overwhelmed with their daughter's performance and ways till……
To be Continued….
Comments
comments