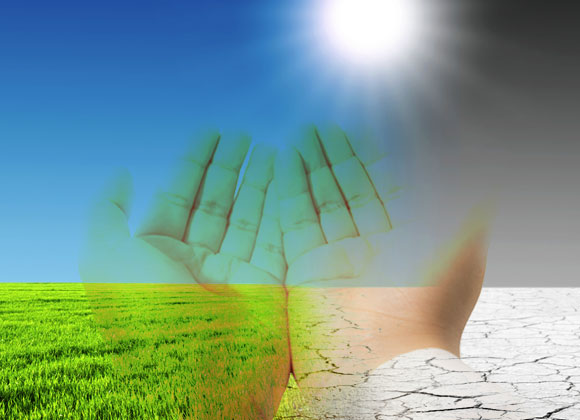 No More Options…At Some Point We All MUST Cross The Line!
"Wow! How is he doing this…?" The whispers of the awestruck audience rose like a high wave of a previously calm sea. I must say what we were witnessing was difficult for the human brain to absorb, and yet here he was, the star of the circus show, riding a unicycle (or a one-wheel bicycle like my son calls it) juggling balls while pedaling on a tight rope suspended so high in the air my neck hurt just looking at it. And to add insult to injury, the man was smiling happily as if it didn't take a world of focus and heart pounding anxiety to pull such expert stunts! What a bragger!
"Mommy! What if he falls?" My son asks, his eyes dangerously doubled in size.
"Don't worry love. There's a safety net under him. Even if he falls, he won't get hurt" I said, agitated by the dunes of popcorn he scattered all around him.
"But mommy, what if he falls?" My son asks again and again and again as I replied the same reply for the following 40 minutes.
Repetition never bothered me; it was actually my middle name. I tell the same story to my son every night, I sit in the same spot to write every morning and I even watch the same movie and listen to the same lecture for at least 100 times before moving on to the next. Somewhere in the back of my brain, I link repetition to more knowledge, but I honestly don't know where I get that from. Anyways, will someone help me clean up that popcorn while I use my time machine to take my readers to a blurry and faraway, albeit powerful, scene? Thanks guys you're the best!
Now hold your breaths ladies and gentlemen…. For you're about to experience the most terrifying moment of your lives. This is where I put up a sign saying:
 "Caution: Intense Material. If You Scare Easy, Please Don't Proceed" 

The rest of us walk bravely forward until we reach the place where there's no earth, skies, sun, moon or mountains. It's the end of time, the Day Of Judgment, and there's only three spots we can be in: Heaven, Hell and a the Bridge. (a.k.a Al Siraat or the Straight Path)
"Abort! I repeat. ABORT! Take me back! I've changed my mind I don't wanna be here!" I tremble like a child on the first day of school.
"Too late smarty pants. Now you know why your mom didn't think it was a good idea to write about this. Listen to her next time, will you?" 
Okay here we go….
We've been resurrected from our tight confined graves, all dusty, scared and wearing absolutely nothing (Yes deal with it. It's not like we'll care anyways, we'll have more important things on our mind, trust me). Fast-forward the scale and the books of our deeds flying in the air before we catch them with either the right or left hand. Fast forward more awkward and unknown situations up until a slippery bridge, that's thinner than a hair and sharper than sword, is laid over Hellfire and it's the only path available to reach Paradise. (Mommmmmmyyyyyyyyyyyyyyy!)
Please tell me I reached my word limit for this article! No? Okay (gulp)!  
Now imagine crossing that bridge in total darkness since there's no sun and moon. As you walk you'll see others crossing the line with you….
OMG is this Lady Khadija? I don't know, the angels called on the rest of us to avert our gaze. She passes like a royal queen riding a camel; her blessed feet won't even touch the line! I'm so jealous!
Wow…are these your parents? You can't tell, they both passed by like a strong wind. (Say Insha Allah people!)
Hey, there's that girl you thought was so far from Islam to the point of scornful pity. She passed the bridge like riding a fast horse! Who would have thought?
Watch this! The man whom you believed prayed day and night…why is he stumbling in the dark and dangling dangerously from the bridge?
I know this one; she used to be a friend. No, no, no! Don't fall! But the sound of her deafening screams is all we hear as she slips into the blazing, sizzling fire.There are thorny hooks and clasps snatching people off the bridge into the darkest pit of Hell.
I can't take this anymore! Where is our beloved? The one we followed?
He assured us and soothed our hearts in the brief time we used to live on Earth. Prophet Muhammad

loved us before even meeting us and said: "For every prophet there is one (special invocation (that will not be rejected) with which he appeals (to Allah), and I want to keep such an invocation for interceding for my followers in the Hereafter." 1
Someone call him PLEASE!
There he is… at the gates of Paradise, his blessed palms raised, praying for each and every one of his Ummah…
"Oh Allah grant safety…grant safety…." 2
Will he pray for you and me by name? Were we the kind of followers who made him proud? Will Allah

, the Sovereign Master of the Day of Judgment, grant us His mercy on this day, and let us pass the bridge in the blink of an eye that we don't even remember it happening?
I hope so…. I know my Merciful Lord… and I believe in His promise. It's what we ask of Him at least seventeen times a day in our prayers:
"Guide us to the straight path. The path of those upon whom You have bestowed favor, not of those who have evoked [Your] anger or of those who are astray" (Al-Fatihah 1:6-7)
Perhaps that's what our lives boil down to: a path from one station to another, crossing over a realm of unpleasant difficulties. From the Siraat to Paradise we cross over the blazing fire, from life to the Hereafter we go through death, and from the moment we wake up to the moment we go to sleep, we endure hardships and tests. Maybe there's a hidden meaning there or is it just my imagination?
Those burning clasps snatching people away on the Siraat are the distractions we face in this world, diverting us from Allah's straight path…
Those screams of people falling are the wake up calls we get when a loved one dies and we finally see life for what it is…
We keep our eyes on our Prophet

at the gates of Paradise, the same way we observe his sunnah when the going gets too hard.
And we don't judge because we have no idea who will sprint past us and who will stumble, for it could be the exact opposite of what we thought during this life… 
All we know is that just like this unicycle juggler pedaling on a thin suspended rope, he'll be okay because his team has got his back and there's a safety net under him if he slips.
So stick to those who know that the shortest distance between two points is a straight path. Surround yourself with those who remind you to stay focused. And if you do slip, don't worry, there's repentance and a million chances to try again with a clean slate. That's your safety net, as long as you're alive, Islam has got your back. Lean on its teachings from Qur'an and Sunnah. Keep asking for forgiveness and blessings. At the end, that's the beauty of repetition with Allah

…an even more beautiful answer to your prayers.
See you at the gate insha Allah…. And till then, help me and everyone around you get there safely, at a time where crossing the line is still risk free.
Please let us know your thoughts in the comments section below. We would love to hear what you have to say. 🙂
Comments
comments